My name is Kristin Browne and I am passionate about teaching music to children. Little Minstrels creates the opportunity for me to combine my love of music and songwriting, children and words.
My Background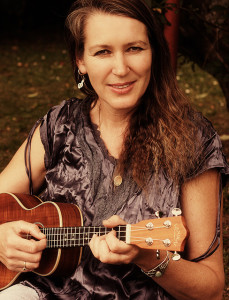 I was brought up in a musical family and studied piano, voice and guitar from childhood. I have passed various musical exams in Piano, Guitar and Theory of Music. I have always loved children and have enjoyed (and still do!) bringing up my 5 children.
Studies and Experience
I hold a Bachelor of Arts in English with a Music minor which includes papers in Child and Language Development. I also hold a Diploma in Early Childhood Music with the Institute of Registered Music Teachers of NZ.
As part of my degree I undertook a Level 3 Directed Study music paper and established a children's choir at  the Cathedral of the Blessed Virgin Mary. I was musical director of this choir for 14 years. The choir has performed 6 religious songs I have written and 2 traditional songs that I have arranged. I have also written numerous descants for existing music.
At the end of 2005 I realised a long-held dream to teach music to pre-school children. I began teaching pre-school music at Jubilee Catholic Early Childhood Centre and developed the programme I currently teach, writing music to reflect the learning outcomes of each unit. I also weave the learning strands of Te Whariki (the NZ Early Childhood Curriculum) into the Little Minstrels programme. I have taught pre-school music for the past 10 years and love the fulfillment and magic that it brings. My eyes are always open to new ways of seeing things and interpreting the world through the eyes of a child and I find I am never short of material to write songs about!
In 2017 I completed Orff Level One through ONZA (Orff New Zealand Aotearoa). The Orff Approach is a developmental approach used in music education. It combines music, movement, drama, and speech into lessons that are similar to child's world of play. The course was a joy and wonder to me and I now incorporate these principles into my teaching and musical composition.