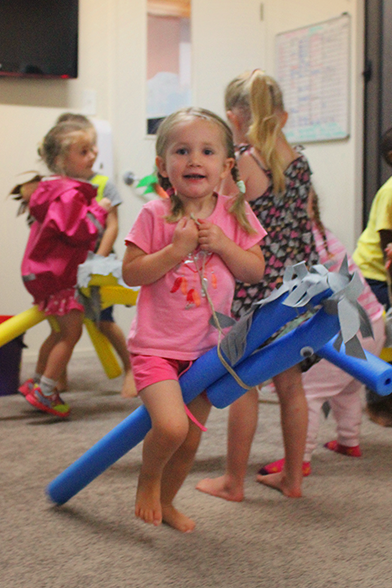 Little Minstrels was founded in 2005 by Hamilton musician Kristin Browne.
Little Minstrels classes can cater for up to 30 children. All instruments are supplied.
Classes consist of themed units: each unit typically runs for half a term (5 weeks) and contains material specific to each theme, while developing the children's musical abilities.
To support this learning Little Minstrels provides handouts of the rhymes and songs.
Each unit also has a Pinterest board containing YouTube links to music we have listened to, craft activities and other ideas for use at home or in the centre.
Little Minstrels wishes to support your centre's learning journey and can create a themed unit individualised to your needs (adequate notice is required).
After being continuously employed for 3 school terms, Little Minstrels will compose a theme song for your centre.
Each 30 minute session is similarly structured, consisting of:
introduction
fingerplay
movement and listening
singing
playing
Listening time usually involves listening and / or moving to a classical track and identifying instruments and discussing elements of music that are contained within the excerpt. Children are exposed to a collage of musical experiences drawing from many musical time periods, from plain chant and classical to blues and rock.
Musical accompaniment is varied from voice only, to voice and guitar to pre-recorded backing tracks and music from CDs.
Playing time involves working with rhythm; echo games and simple doubling. Older groups of children (3-4 yrs) will become familiar with rhythmic notation and also be introduced to musical notation.
Classes can be adapted to suit all ages, or a mixed group of up to 30 children. Class sizes can be as small as 10 for more intensive learning.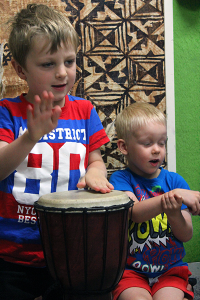 Little Minstrels units currently offered:
Animals (Carnival of the Animals)
Bears
Changing
Feelings
Fire and Ice
Holidays (Summer)
Matariki (Winter and Space)
Peter and the Wolf
Special People
Spring
Technology
The Orchestra (7 week study)
The Sea (for older children)
At the end of each unit Little Minstrels will sum up the learning and provide written links to Te Whariki and musical learning objectives.
Bookings are made by the term (10 weeks). The cost per lesson is $60.
Little Minstrels at your place
If you are keen your child receiving music lessons containing musical learning objectives, why not organise one of your own?  This could be at your home or playgroup. A group of 10 or more parents will keep costs down to $6 or less a session. Please contact Little Minstrels for available times.